Irrigation and Frost Protection Systems For Vineyards
Vineyards
Efficiently and precisely irrigating vines and protecting them from spring frosts not only ensures that fruit grows to the optimum size and flavour, it saves money too. Enjoy cost effective and water efficient irrigation and frost protection with a bespoke control and automation system that suits your individual requirements and budget.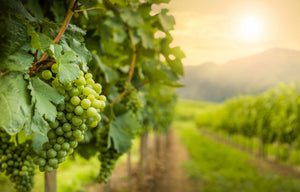 Low maintenance, high performance
Simple to install
Low maintenance, high performance: our systems are simple to install and are able to withstand agrochemicals and adverse weather conditions.
Use up to 70% less water
Reduce operating expense
Use up to 70% less water than full coverage sprinklers and reduce operating expenses by an average of 30% thanks to our precision irrigation systems that reduce run-off and evaporation.
Market-leading technology
The ultimate frost protection
Our market-leading technology delivers several pulses of water per minute creating an ice barrier to protect delicate plants. It's the ultimate frost protection.
Learn More
Know what you need?
Visit our online store for the best quality irrigation and control products including a wide range of fittings and parts. All delivered anywhere in the UK.