Irrigation and Frost Protection Systems For Vineyards
Vineyards
Efficiently and precisely irrigating vines and protecting them from spring frosts not only ensures that fruit grows to the optimum size and flavour, it saves money too. Enjoy cost effective and water efficient irrigation and frost protection with a bespoke control and automation system that suits your individual requirements and budget.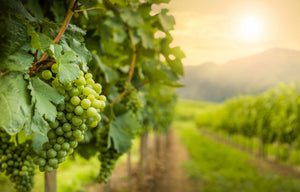 Low maintenance, high performance
Simple to install
Irrigation in the vineyard is very beneficial, and normally for this application drip irrigation is used. The dripline is clipped to the fruiting wire or below to keep it away from any passing machinery. The same pumps, control equipment and most of the main pipe work from the frost protection system can also be used to irrigate the vines offering a reduction in overall costs.
allow feeds to be mixed and added into the water
Fertigation
Fertigation is also an option and can be added into the system. This will allow feeds to be mixed and added into the water and dispersed evenly in a measured amount throughout the vineyard via the driplines
Know what you need?
Visit our online store for the best quality irrigation and control products including a wide range of fittings and parts. All delivered anywhere in the UK.